Broken Pipes Insurance Claims in Davie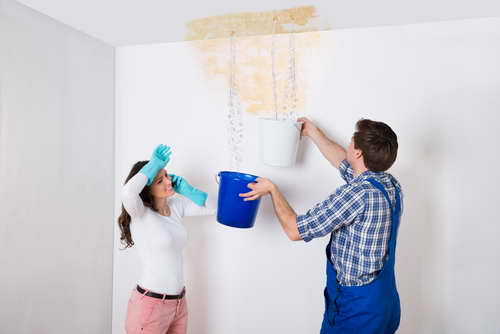 Home to approximately 92000 people according to the 2010 census, Davie is the most exquisite destination for a tropical summer vacation. However, there is a constant problem simmering just under the surface. And that is the issue of broken pipes. Let's take a look at some of the common signs of leaky plumbing.

Spiking up of water bills
Mold and mildew growth
Damaged and blemished ceilings and roofs
Wet spots on the ceilings, floors and walls
With a leaky water pipe, homeowners in Davie are quick in filing insurance claims. Unfortunately, insurance companies are late in responding to insurance claims which delays the repair process, thus worsening the broken plumbing. Here are some of the common causes of a delay in insurance settlement.

Claims are stale
Lack of relevant documentation
Vague and unclear coverage
To eliminate the issue, a hiring a public adjuster like All Star Public Adjusters is the best an insurance filer can do.
Leaking Pipes Insurance Claims in Broward County
When it comes to detecting leakage in plumbing, no one can conclusively say why a leakage has taken place. It could be a consequence of any of the reasons mentioned below.

Quick change in temperature
Damaged seals
Line clogging
Defective pipe joints
Corrosion
Pressure of water
Underground tree roots
Slack water connections
Insurance claims for repairing leaky pipes in Boward County are either delayed, underpaid or simply denied. A public adjuster like All Star Public Adjuster helps settle an insurance claim easily but the filers fear hiring a public adjuster for the following misconceptions.
The insurance carrier will pay the same amount of money, regardless of hiring a public adjuster.
Hiring an adjuster will raise the insurance premiums.
An insurance adjuster would refuse entertaining the insurance claim if an adjuster is involved.
Hiring a public adjuster might elongate the insurance process.
The repair and restoration contractor can negotiate a claim with the insurance carrier.
Contrary to popular belief, a public adjuster fights on the behalf of the claim filer and pressurizes the insurance carrier to pay the rightful settlement in a timely manner.
Burst Water Pipe Insurance Claims in Davie
Burst water pipes are not to be taken lightly, and if left untreated can result in a variety of problems. Some of the dangers of damaged plumbing are mentioned below.
Health Hazards
Constant dripping of water creates dampness, which provides the perfect conditions for mold growth. Sneezing, coughing, eyesores, skin allergies and headaches are some common symptoms of mold growth. Furthermore, if water from the leaky plumbing mixes with the drinking water, it'll become contaminated and very dangerous to drink.
House Damage
Leaky water pipes must be repaired as soon as possible. If left untreated, water from leaky plumbing washes away the soil around the house's foundation thus causing it to weaken. Furthermore, wet spots will start to appear in the walls ceilings and floors. The water will also affect the electrical appliances and wiring.
A professional public adjuster like All Star Public Adjusters speeds up the insurance process and makes sure the filers receive their rightful settlement.
Broward County Pipe Leaking Insurance Claims
All Star Public Adjusters provides the best adjustment services in Broward County. Call 754-800-5094 to speak to one of our specialists at All Star Public Adjusters and get a free consultation. We will fight your insurance company to get the best settlement offer for you. Get started with a free consultation! We help maximize your broken pipes insurance claim! Let us help you file your claim and get the maximum payout! Never settle for less than you deserve!