Fire Damage Insurance Claims in Miami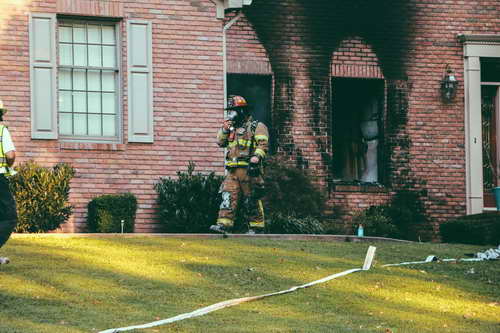 Home to an open beach, a national park, shopping malls, and luxury hotels, Miami has everything a tourist can ask for. From the locals' point of view, living in Miami is nothing short of a lifetime vacation. But sometimes, things go a little sideways. One of the most catastrophic things homeowners face here is fire damage.
Be it a useful commodity or human life, fire vandalizes anything that comes in its way. A fire breakout can take place for a number of reasons, some of which are mentioned below.

Flames from stoves and ovens
Defective electrical appliances and connections
Indoor smoking
Children playing with matchsticks, lighters, or combustible materials
Lightning strikes
The only way to recover a property from fire damage is by filing an insurance claim. Insurance carriers normally act in a sluggish manner, especially when it comes to handling fire damage insurance claims. To speed up the insurance process, a public adjuster like All Star Public Adjusters must be notified.
Miami Dade County Smoke Damage Insurance Claims
When a fire breaks out, it can have harmful effects upon the structure of a house and the people who reside within. One of the numerous effects of fire damage is smoke damage. The trapping of smoke inside a building discolors the walls, but more importantly, it takes its toll upon human health. Here are some health risks of smoke damage.

Respiratory problems
Defective electrical appliances and connections
Skin allergies
Eyesores
Fire restoration is a comprehensive process that consumes a lot of time. But what's more time-consuming is the settlement of insurance claims. Insurance claims are denied, underpaid, or kept on pending by the insurance carriers. A public adjuster exerts pressure on the insurance carrier so as to settle the claims filed. A common myth about public adjusters is that an insurance carrier drops the filer if a public adjuster like All Star Public Adjusters is involved. This is a false concept because filers are only dropped for not paying their premiums.
Kitchen Smoke Insurance Claims in Miami
Kitchen is an ideal place for fire incidents to happen. Some of the common causes of kitchen fires are mentioned below.

High temperature of the deep fryer
Combustible vegetable oils
Flammable oils in the fryer
Fat accumulation in the ventilation ducts
Defective water sprinklers with links clogged with grease
When it comes to filing insurance claims, people refrain from hiring a public adjuster. They feel that their fire restoration contractor is up for the job, which is untrue. A public adjuster like All Star Public Adjusters is trained and qualified to negotiate with the insurance carrier.
Miami Dade Fire Home Insurance Claims
Hiring a professional adjuster saves time, and protects the rights of the claim filers. Furthermore they are able to negotiate a bigger settlement for property damage. All Start Public Adjusters provides the finest insurance adjustment services in Miami.
Call 754-800-5094 to speak to one of our specialists at All Star Public Adjusters and get a free consultation. We will fight your insurance company to get the best settlement offer for you. Get started with a free consultation! We help maximize your fire damage insurance claim! Let us help you file your claim and get the maximum payout! Never settle for less than you deserve!