Mold Damage Insurance Claims in Hollywood FL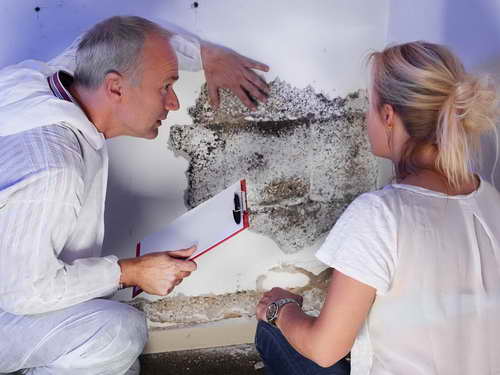 The idea of living in a coastal area like Hollywood, FL, is exciting to most people, and why shouldn't it be? Some of the best holidays are spent having fun by the beach, with family members and friends. Amidst the fun, one thing that bothers people living in coastal regions is the humid climate. Humidity causes dampness in homes, which gives birth to mold. Some other causes of mold are mentioned below.

Leaky plumbing
Leaky roofs
Condensation
Insufficient ventilation
Flooding
Dampness
To get rid of the problem, a thorough remediation is required, for which insurance claims are filed. Mere filing of the insurance claim doesn't suffice until a public adjuster like All Star Public Adjusters is brought into the equation. Insurance companies either deny or underpay the claims, or keep the claims pending. Public adjusters help in speeding up the insurance process, so the homeowners can get the necessary repair work done.
Broward County Mold Remediation Insurance Claims
Once the mold has been identified, a comprehensive remediation process needs to take place by a professional contractor. Mold remediation process starts with a thorough inspection of the property to determine the magnitude of mold damage. This inspection is followed by repairs, which is a time-consuming process. But what's more time-consuming is getting the insurance claim settled by the insurance company.
As far as negotiating with the insurance company is concerned, people feel that their contractor is up for the task. In reality, a mold remediation contractor is neither well-informed nor well-versed in the legal matters of insurance claims.
Dealing with insurance personnel in Broward County is the job of a public adjuster like All Star Adjusters. Public adjusters are experienced professionals who possess the formal education and training required for a practicing license. These companies understand the ins and outs of insurance claims, and know all the techniques to expedite the insurance process.
Mold Home Insurance Claims in Hollywood
It is difficult to figure out why mold gets inside the houses. Mold spores grow when they settle at a spot that has the ideal conditions for mold growth. Mold normally grows in dark and damp areas, and then quickly spreads throughout the house. Speaking of mold insurance claims, people fear that the insurance company will drop them if a public adjuster is brought in. This is not true because insurance companies only drop the filers who are negligent of paying their premiums.
Bathroom Mold Insurance Claims in Broward County
With the right amount of water faucets, a bathroom is the ideal place where mold can not only grow but thrive. The moisture and the dampness in a bathroom create the perfect scenario for mold spores to grow and cause mold damage. To facilitate the adjustment of mold insurance claims, a public adjuster like All Star Public Adjusters can be a game changer.
Call 754-800-5094 to speak to one of our specialists at All Star Public Adjusters and get a free consultation. We will fight your insurance company to get the best settlement offer for you. Get started with a free consultation! We help maximize your mold damage insurance claim! Let us help you file your claim and get the maximum payout! Never settle for less than you deserve!